Deep Thoughts of a Stoner | A Cannabis Blog by Gazoo
Posted by on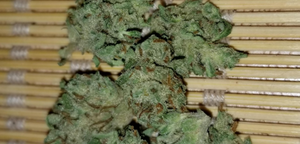 Strain Review Time! Once again, it's time to review some strains today we are reviewing Chernobyl and Thin mint.
Posted by on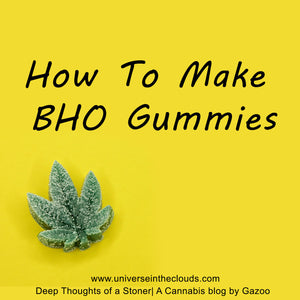 Deep Thoughts of a Stoner| A Cannabis blog by Gazoo What you Need: The finest BHO you can get your hands on. (BHO stands for butane hash oil) 3oz box of Jell-O (whatever flavor floats your boat), 2 packets of Knox unflavored gelatin, ½ cup of very cold water ¼ cup of Corn Syrup Fun silicone molds   Time for another stoner cooking session! This time we'll be making some gummies with BHO, and it's actually easier than you would think. If you can make Jell-O, and do dabs, you've got this covered! First off, you need a gram of the finest...
Posted by on
A Cannabis blog by Gazoo Cannabis and Disc Golf, a Perfect Combo? Ah Disc Golf (NEVER Frisbee golf or FROLF!), one of my favorite past times. The quote "Golf is a good walk spoiled" (NOT Mark Twain), just doesn't apply to the Disc version of the sport. If anything, it's a good walk enhanced. Throw in some good cannabis, and it's a match made in heaven! Those not familiar with Disc Golf, it is similar in rules and principles to regular golf, or Ball Golf.  Get the disc into the basket in the fewest strokes, or throws, as possible.  All...
Posted by on
Deep Thoughts of a Stoner | A Cannabis blog by Gazoo  Never throw a stem away again!  I'm not sure who figured this out, but they deserve a golden cannabis leaf award.  If that's not a thing, it should be, and maybe I will start it…  Anyways, back on topic.  You can turn your trash into some very potent budder.  There's no real way to tell just how potent, but several people from a recent camping trip can back me up here.  I made batch of brownies made in a perfect brownie pan, which makes perfect brownies (not just a...
Tags:

blog, Budda, butter, cooking with marijuana stems, gazoo, marijuana, marijuana blog, stems, stoner, stoner blog, thc
Posted by on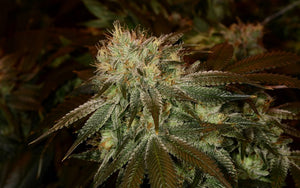 Deep Thoughts of a Stoner | A Cannabis Blog by Gazoo   When it comes to choosing what strain to smoke, it all comes down to personal preference.  For me, time of day plays a huge roll.  For a wake and bake session, nothing beats a good Sativa.  My personal favorite, at the moment, is Sour Diesel.  At 21.6% THC, it's a nice uplifting high, perfect for getting your day started, and the ideas flowing (even if it is off on a random tangent).  For mid-day, or playing sports, like disc golf (more on that later), I like to mix a...
---