Posted by on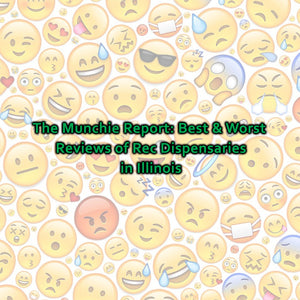 The Munchie Report: Best and Worst reviews of Rec Dispensaries in Illinois   If you are curious about how the legalization of recreational marijuana in Illinois is going, buckle your seat belts.  I have compiled the best and worst Google reviews of the dispensaries out there. People are brutally honest. Enjoy!    First, we will start with a "best"  Inna G writes about Verilife Dispensary in Romeoville  "2-hour wait but the staff and officers and security were all awesome. I tried their best and were very friendly. They have a pretty good system going. Stock changes but they keep everyone...
Posted by on
Here is what it's really like buying cannabis in Southern Illinois.
From day one and until now the line was literally down the street! Hundreds of people lined up to legally purchase weed. So many in fact that it was quite comical to drive by. It looked like a concert or sporting event about to start.