Posted by on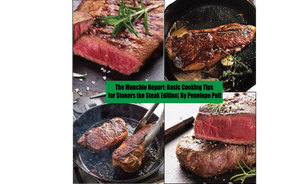 A lot of people that indulge in cannabis, also like to eat. Duh, right? HA! Anyway, I find a lot of people don't know how to cook and that makes me sad. Learning to cook means eating 5-star munchies at your house and saving a TON OF MONEY! Every so often I'll be throwing out some basic cooking tips to help any 420 friendly humans enjoy food more. Today's lesson will be tips for cooking the perfect steak! 
Posted by on
Here is what it's really like buying cannabis in Southern Illinois.
From day one and until now the line was literally down the street! Hundreds of people lined up to legally purchase weed. So many in fact that it was quite comical to drive by. It looked like a concert or sporting event about to start.